Online Entry System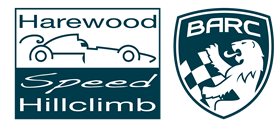 Welcome to the Harewood Speed Hillclimb Online Entry system. If you entered events online at Harewood in 2018-2022, you are already in the system, IF NOT you will need to "Register". This system has been designed to enable competitors to enter for events online; you will only need to enter your driver and car details, and update them if anything changes ie licence type and any membership details. PLEASE CHECK YOUR DETAILS ARE CURRENT. You can then select the events that you wish to enter and pay via a secure credit card transaction. You will also be able to manage your account online, update license, membership, Vehicle or driver details and look at your event entry history. The system will make the process of entering for events far quicker and simpler.
Once the payment information has been entered our Entries Secretary will process your order for the events you wish to enter.
PLEASE NOTE: SUCCESSFULLY COMPLETING THE ONLINE ENTRY PROCESS DOES NOT CONSTITUTE CONFIRMATION THAT YOUR ENTRY HAS BEEN ACCEPTED. CONFIRMATION THAT YOUR ENTRY HAS BEEN ACCEPTED WILL BE WHEN YOU APPEAR ON THE ENTRY LIST.
If you have any questions relating to this process, please contact our Entries Secretary.
Driving Academy
2023 Dates for the Driving Academy are as follows:
Thursday 20 April, Thursday 18 May, Thursday 15 June, Thursday 17 August - Harewood Driving Academy.
The Harewood Academy now provides YOU with an opportunity to drive the North's premier speed hillclimb venue.
Our Driving Academy places go very quickly so to avoid any disappointment book early.
---